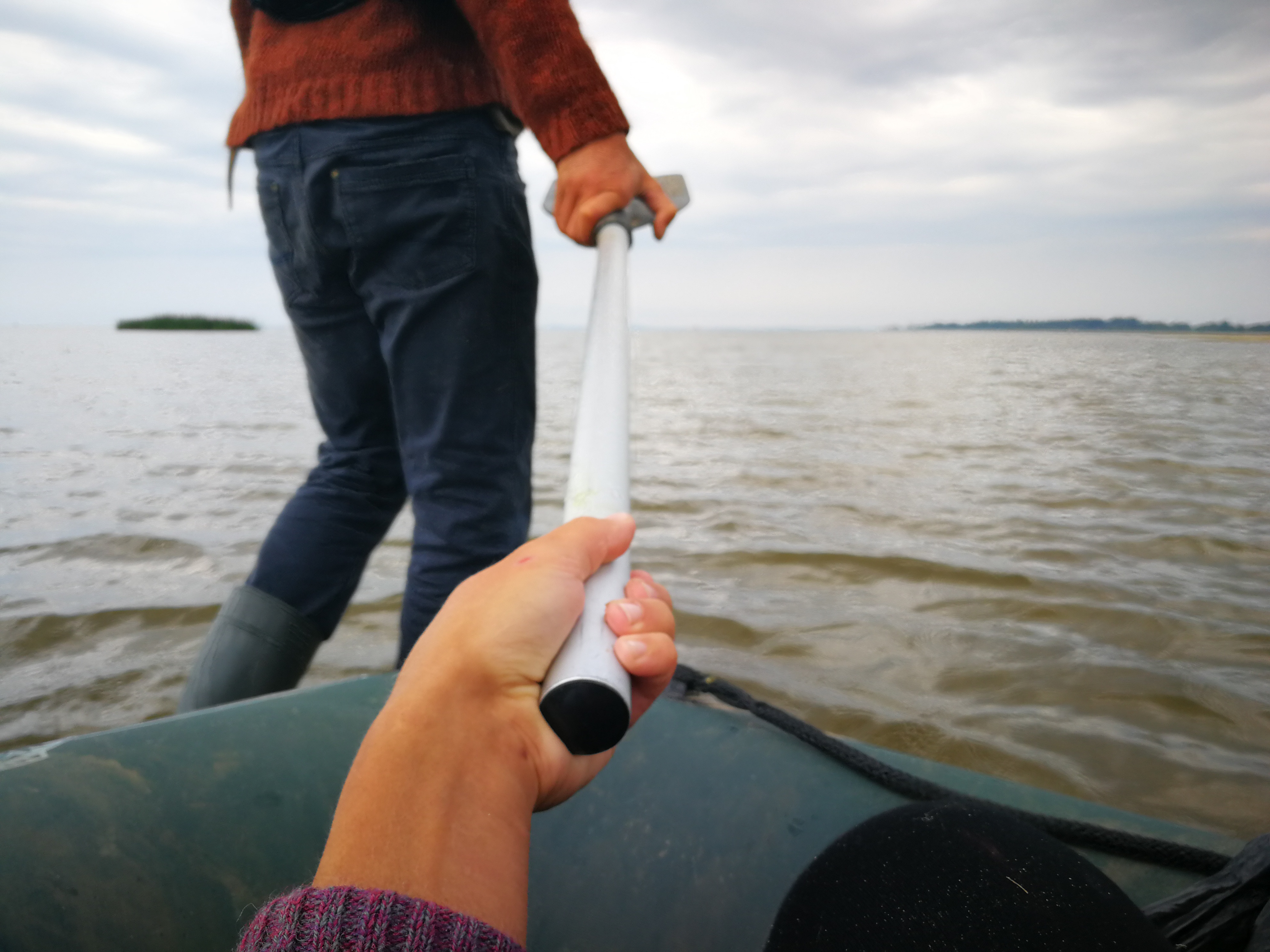 Painting The River (Tapyba Upe) is an art and travel project. When combined it can be called a non-existing term "Painting Expedition".
In the summer of 2018 two young artists, Ieva Tulaitė and Kipras Černiauskas set out on a journey across their small homeland Lithuania. With little resources and a simple rubber boat they have travelled from the lakes in the country's north east through several connecting rivers until they have reached the lagoon in the very west of the country. It took them 35 days for over 500 kilometers. It wasn't a touristic trip, they gathered information, painted 44 paintings, crossed 50 bridges and had a live communication with Facebook audience. On the way they had to experience severe changes in weather, people and culture. They were exploring by experiencing.
Why to do all those things? The main idea was to experience everything slowly thus looking more deeply. A more classical approach to seeing and gathering information. The actual distance doesn't matter that much, the way things are looked at in a moment in time is more important. For instance, while Lithuania has no mountains, the slowed down look at a small field rock can create the feeling as big as a mountain. Combination of painting from life instead of flashing pictures all the time and traveling wild and romantic add to that feeling.


Video excerpts from a not yet released movie about young lithuanian artists by Max Orlewicz. It was filmed during the trip, the director with a camera man would catch us somewhere in the middle. Now it clearly shows the atmosphere of the whole trip.